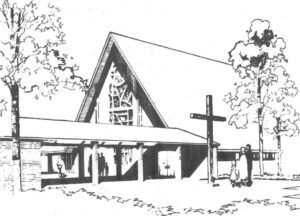 The Livestream of Holy Communion Service will begin at 10:30 am. Please visit our YouTube Channel HERE to view it LIVE or catch it or past services on replay! If you would like to celebrate Holy Communion today with St. Luke's, please prepare a small glass of wine or grape juice and a small piece of bread. Thank you for watching.
If you would like a bulletin, please click HERE for the bulletin or email [email protected] for a copy.
St. Luke's is excited to welcome our new pastor effective December 1st – Pastor Brian Hiortdahl. Pastor Brian comes to us with 25 years of experience and we look forward to spreading, serving and sharing the victory of Jesus Christ with him at St. Luke's for many years to come.
Please join us in welcoming him to our church family. 
COVID INFORMATION
Masks are no longer required during our  in-person Worship Services at St. Luke's, but you may wear one if desired. We have masks available in the Narthex for those who wish to wear them. Hand Sanitizer is also available around the facility. During service, we share the peace from a distance using
sign. It's not the same, but it continues to keep us safe. Communion is done either at your seat with individual cups or in a single line with the bread and wine. Come and see what our mission is all about and share the Good News with us!
GIVING INFORMATION
Your Prayerful and Joyful Giving sustains our church mission. Please consider a monthly or one-time Online Gift by clicking on the button below.

For more options on how to give, click HERE.
Our Ministries