St. Luke Lutheran Church is a "service" focused church. There are many ways for you to join us in helping our local community and beyond.
"Lord, when did we see you hungry and feed you, or thirsty and give you something to drink?  
"When did we see you a stranger and invite you in, or needing clothes and clothe you? 
"When did we see you sick or in prison and go to visit you?"
The King will reply, "Truly I tell you, whatever you "did for one of the least of these brothers and sisters of mine, you did for me." (Matthew 25: 37-40)
Even in these times of social distancing, we are still the body of Christ together.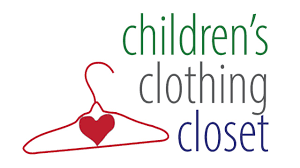 Children's Clothing Closet
Temporarily closed
February and March 2021 donations will be given to Maryhouse at Loaves & Fishes, an organization that provides daytime hospitality for women and children experiencing homelessness.  Items needed for the homeless children are new children's underwear (not previously worn, no matter how gently ) as well as new or "gently used and ready to wear" children's clothing.   Just drop your donations at the church or contact us for a pickup.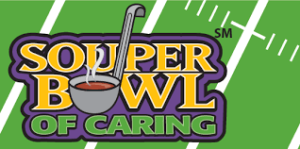 Many hardworking families in the neighborhood simply cannot make it through the month without the help of the local food bank, so in previous years as the Super Bowl came around, we collected cans of soup to donate to the Elk Grove Food Bank. We will keep you updated.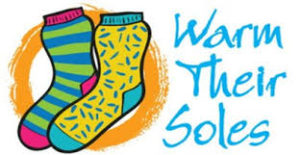 Socks are the most needed and the least donated. We are collecting socks for Loaves & Fishes and Union Gospel Ministry. Socks are the most needed and the least donated item to shelters.  Next time you're placing an online order, add a package of socks.
New socks can be dropped off during Sunday's Drive-through Prayer or contact the church for pick up.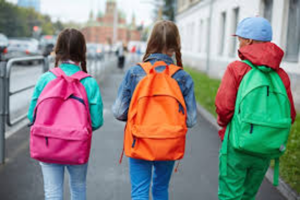 Back Packs and School Supplies
Needy kids at Charles Mack and Parkway Elementary are always grateful to receive backpacks filled with school supplies. Watch this space for more information on how to help.

Share-a-Sole In partnership with other local churches, we provide new shoes for needy children of Charles Mack Elementary School. All shoes are delivered and personally fitted to the students. Watch this space to learn how you can help.

We missed our community-friendly Trunk-or-Treat afternoon in 2020, but should city restrictions change, we will return. This is an opportunity for kids of all ages to come and have fun! Join us. You can play games, enter our costume parade, grab a treat from a trunk, do a cupcake walk, visit the pumpkin patch and the face-painting booth.  Watch the calendar and keep an eye out for signs.
Other Ways We Help
We meet the community's needs is by offering St. Luke's facilities as a meeting place for local organizations, like the Girl's Scouts and other Anonymous support groups.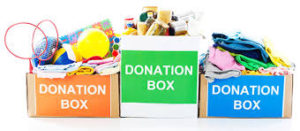 Collections and Donations
We collect women's and children's clothes for St. John's Shelter for Real Change, an emergency 24-hour shelter that supports homeless women and their children, giving them a place to stay and helping them transition from crisis to self-sufficiency. We collect women's clothes and baby diapers to support Chicks in Crisis, an organization that helps homeless women and women facing unwanted pregnancies.
We collect non-perishable foods to support two local food banks: the Elk Grove Food Bank and the South Sacramento Interfaith Partnership.
If you want to donate clothes, diapers, personal hygiene supplies, or nonperishable foods, contact the church office or the chair of the Community Concerns Board.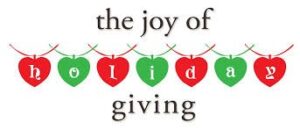 Due to the current pandemic, we had to rethink our usual holiday giving. This year, we collected $5.00 gift cards for fast food chains which were distributed to those in need in our local community.